Allow patients and staff to book appointments while following your rules.
Optimize your work schedule by eliminating gaps and reducing no-shows.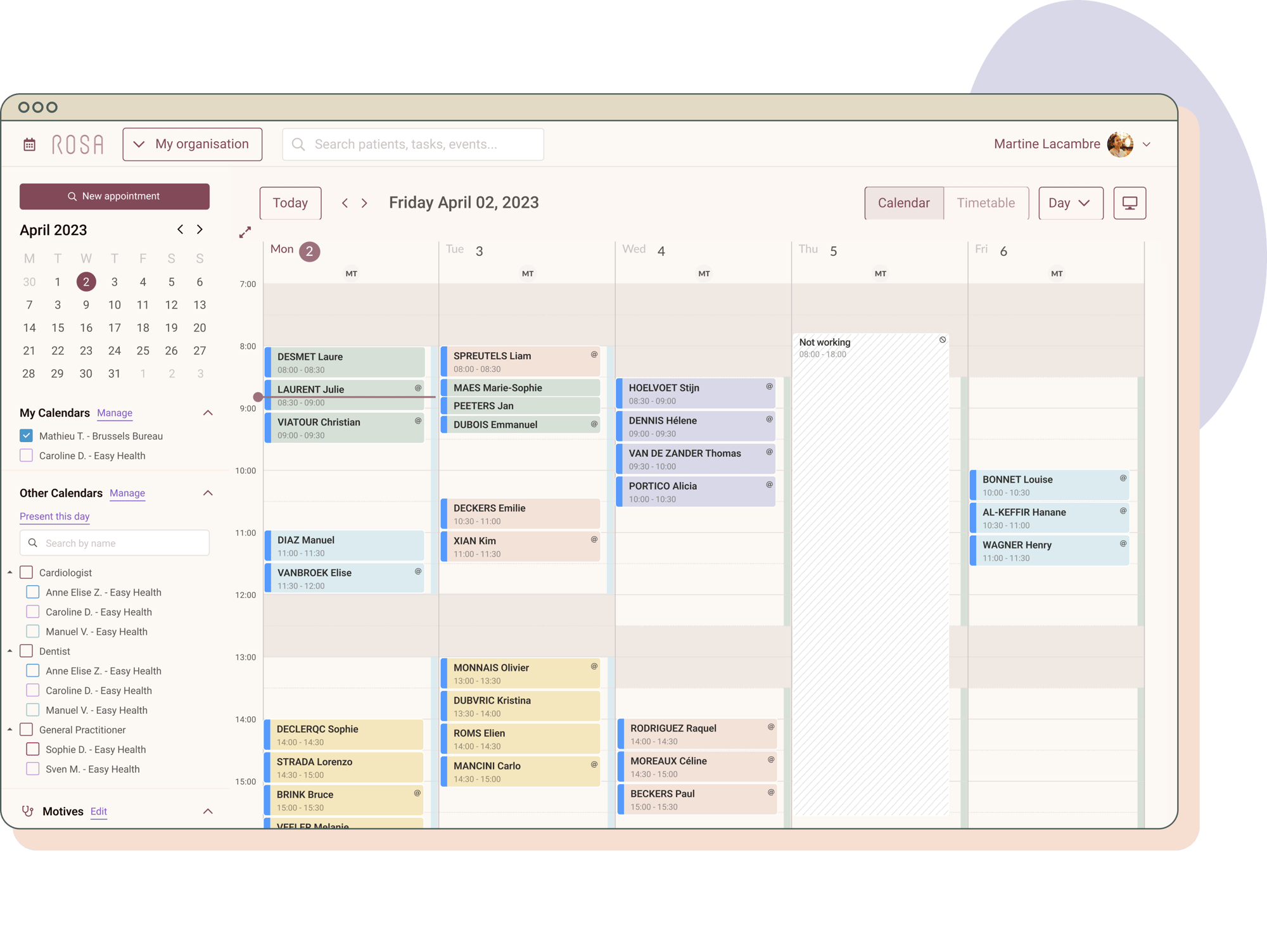 How health professionals are booked today
✔ By your support staff
✔ By your patients online
✔ By your telesecretrary
✔ Yourself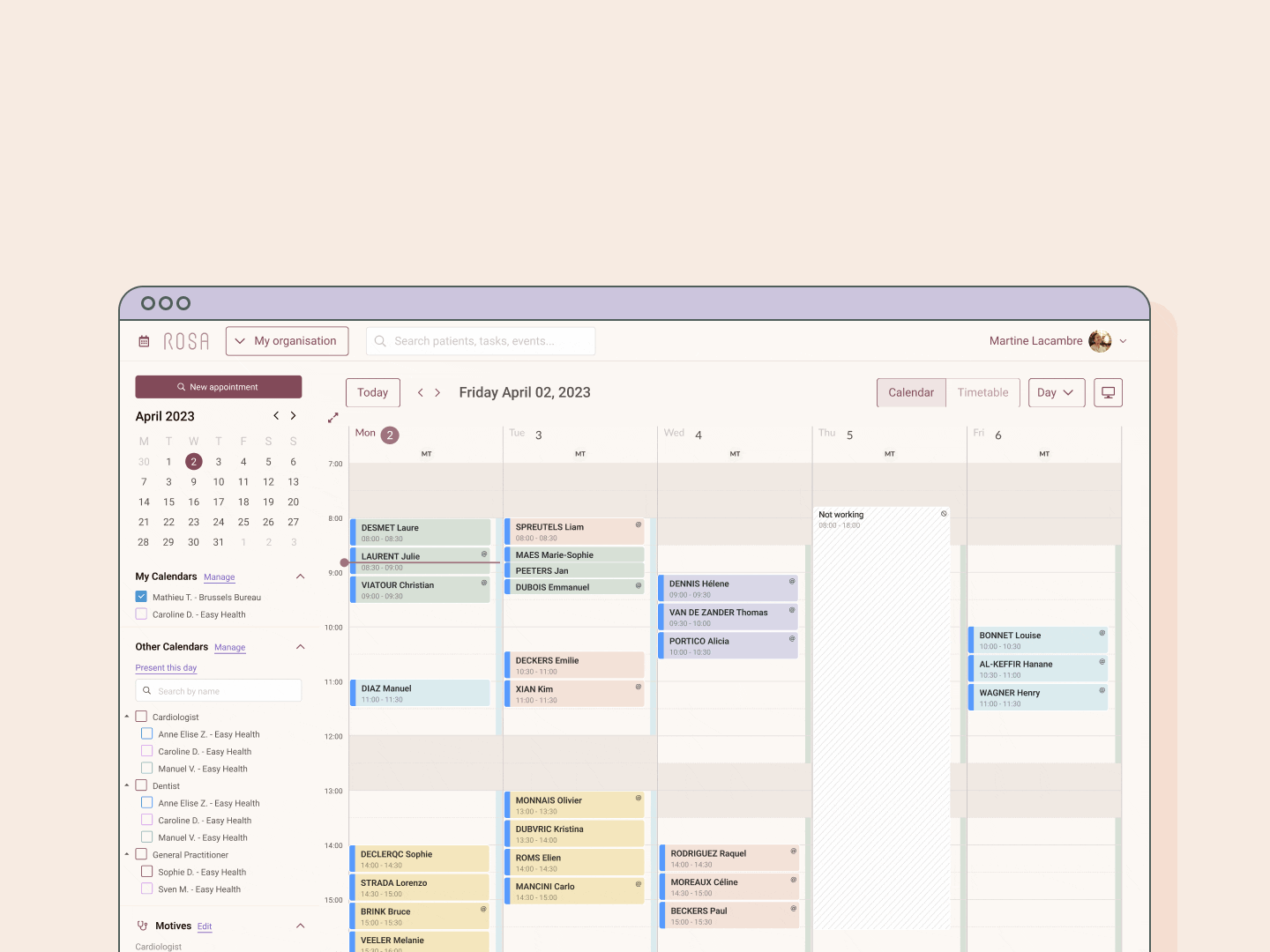 ✔ Get your Rosa Calendar filled in effortlessly.
Discover how Rosa makes it work for you.
Activate and personalize online booking
Allow patients to book appointments online on your own terms. You both receive a confirmation email, and the appointment is directly added to your calendar.
You keep the control over your agenda, and don't get disturbed by non-urgent phone calls or emails.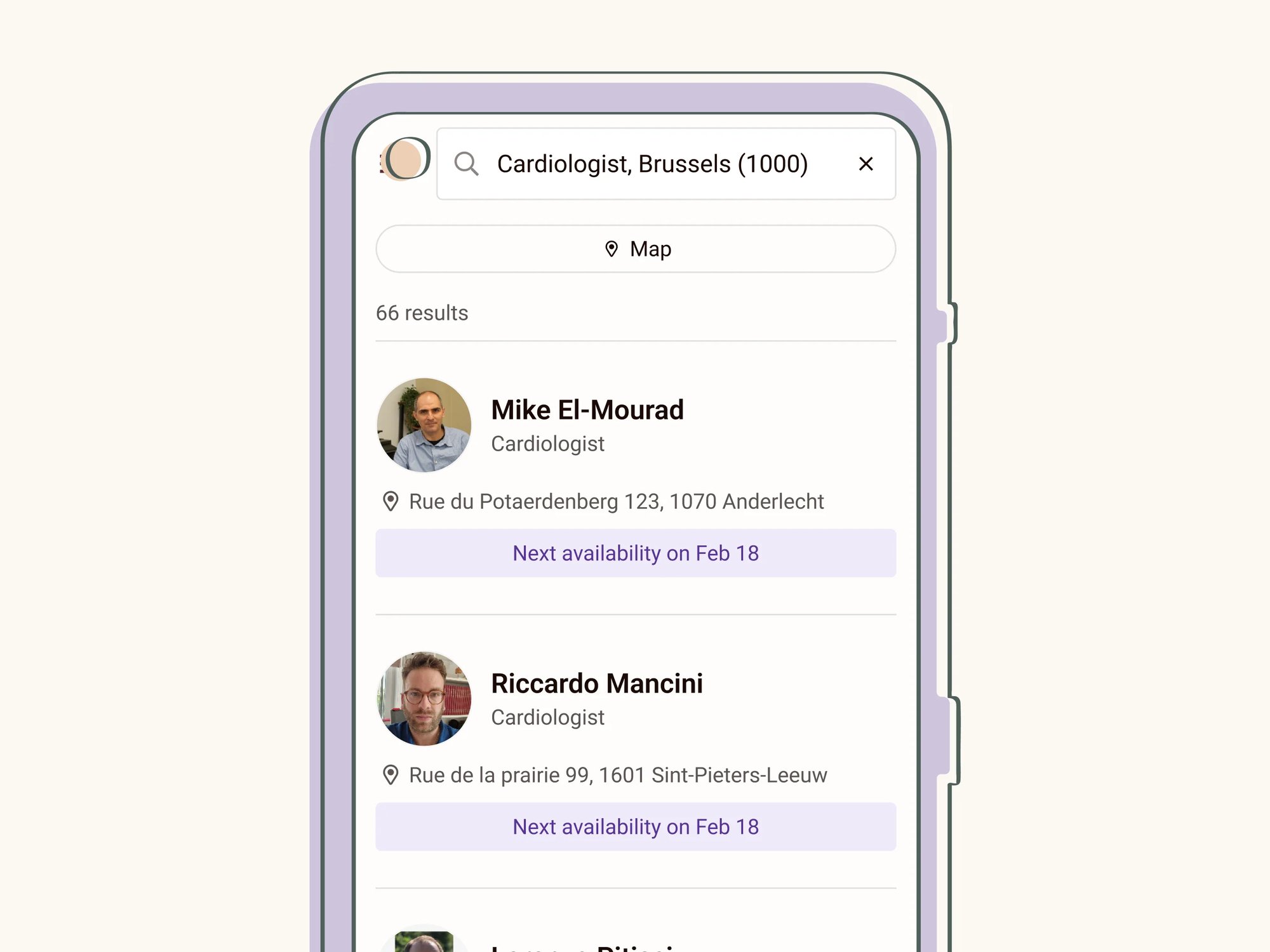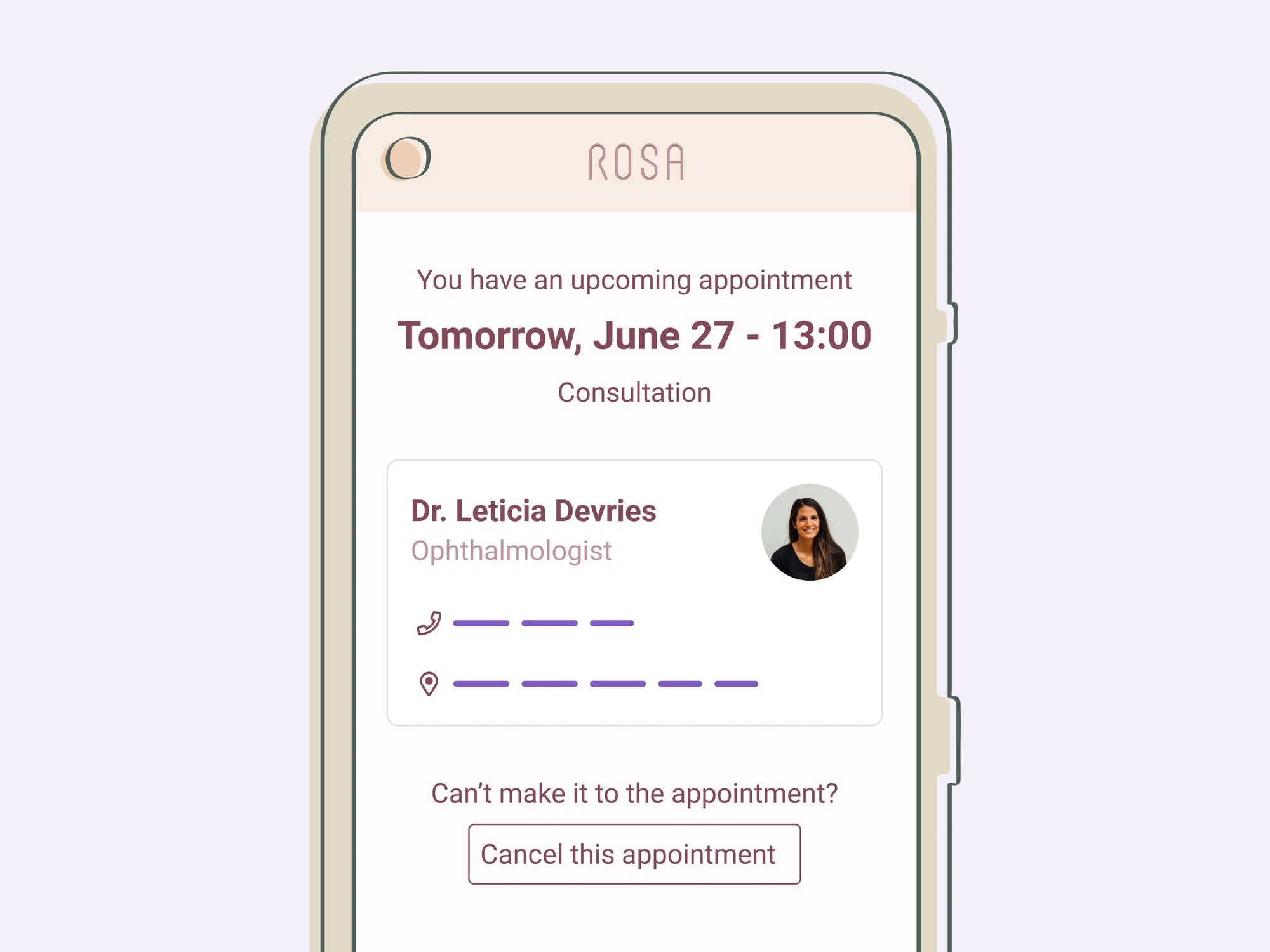 Automatically send appointment confirmations and reminders
Reduce no-shows by automatically sending appointment reminders to your patients by email and/or SMS*.
Customize those emails to make sure patient show up prepared to their appointment.
*SMS reminders are part of our premium plan
Control your calendar easily
Manage your appointment at any time, from anywhere
Rosa Calendar is accessible from any computer, tablet or smartphone.
Easily manage your daily schedule, keep track of appointments with patients, and stay updated on their status at any given moment.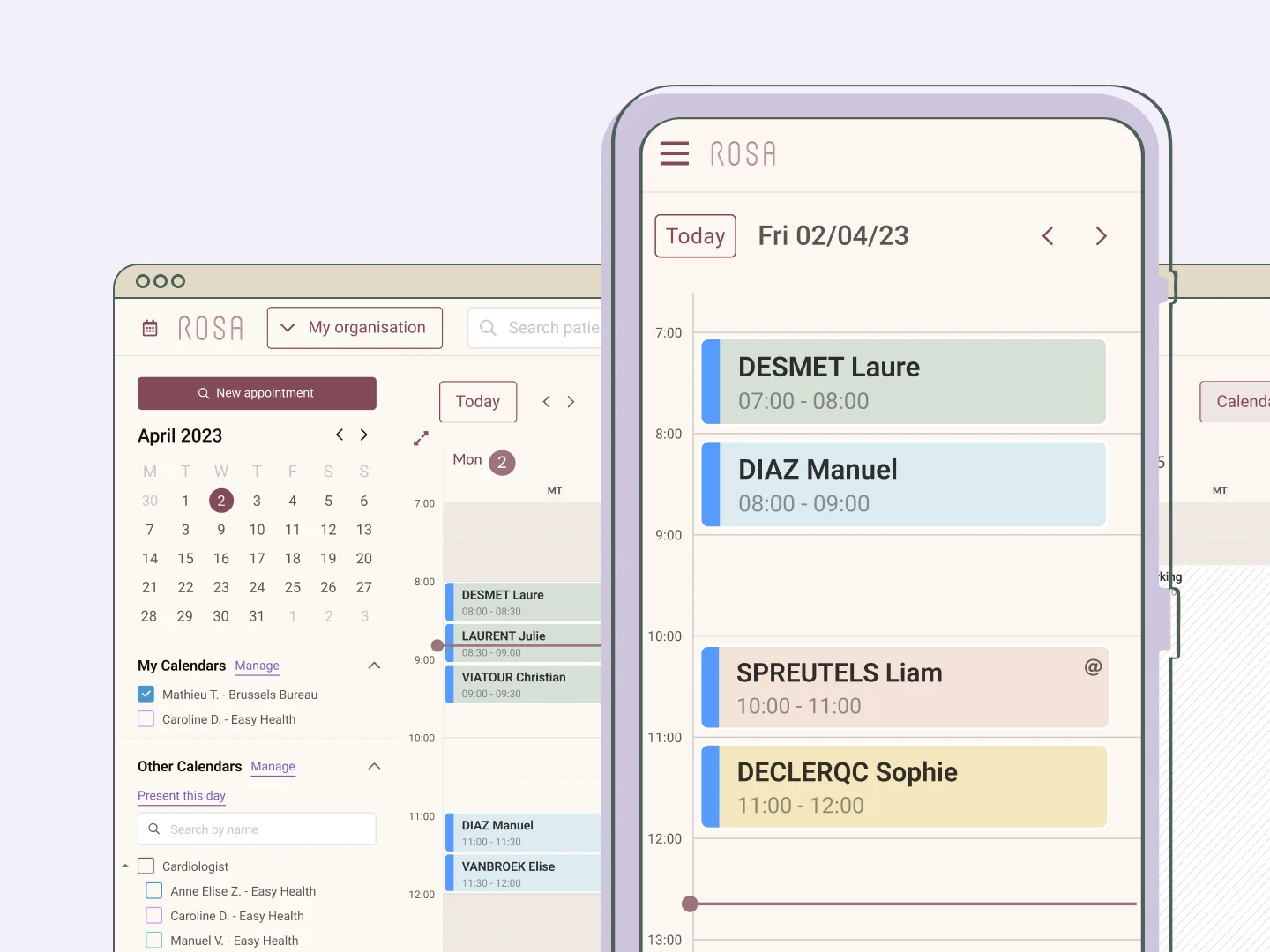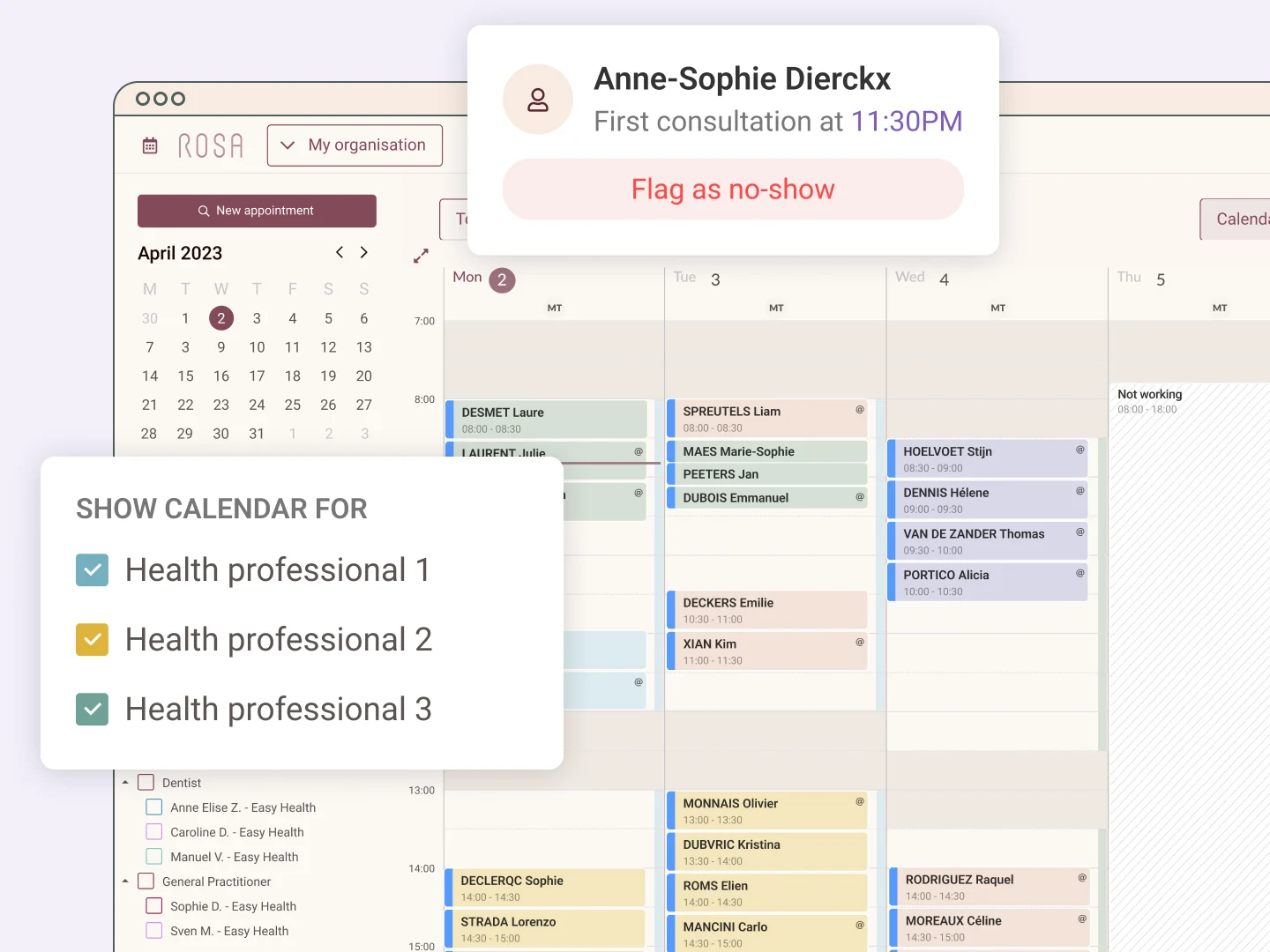 Adapt it to your practice
Tailor your agenda to your way of working
Whether you work alone, in a group practice or at the hospital, Rosa Calendar is made for you.
Personalize your motives, schedules and what your colleagues can see in your calendar in a few clicks.
Like your patients, go digital with your Rosa Calendar today!
Discover how Rosa makes it work for you.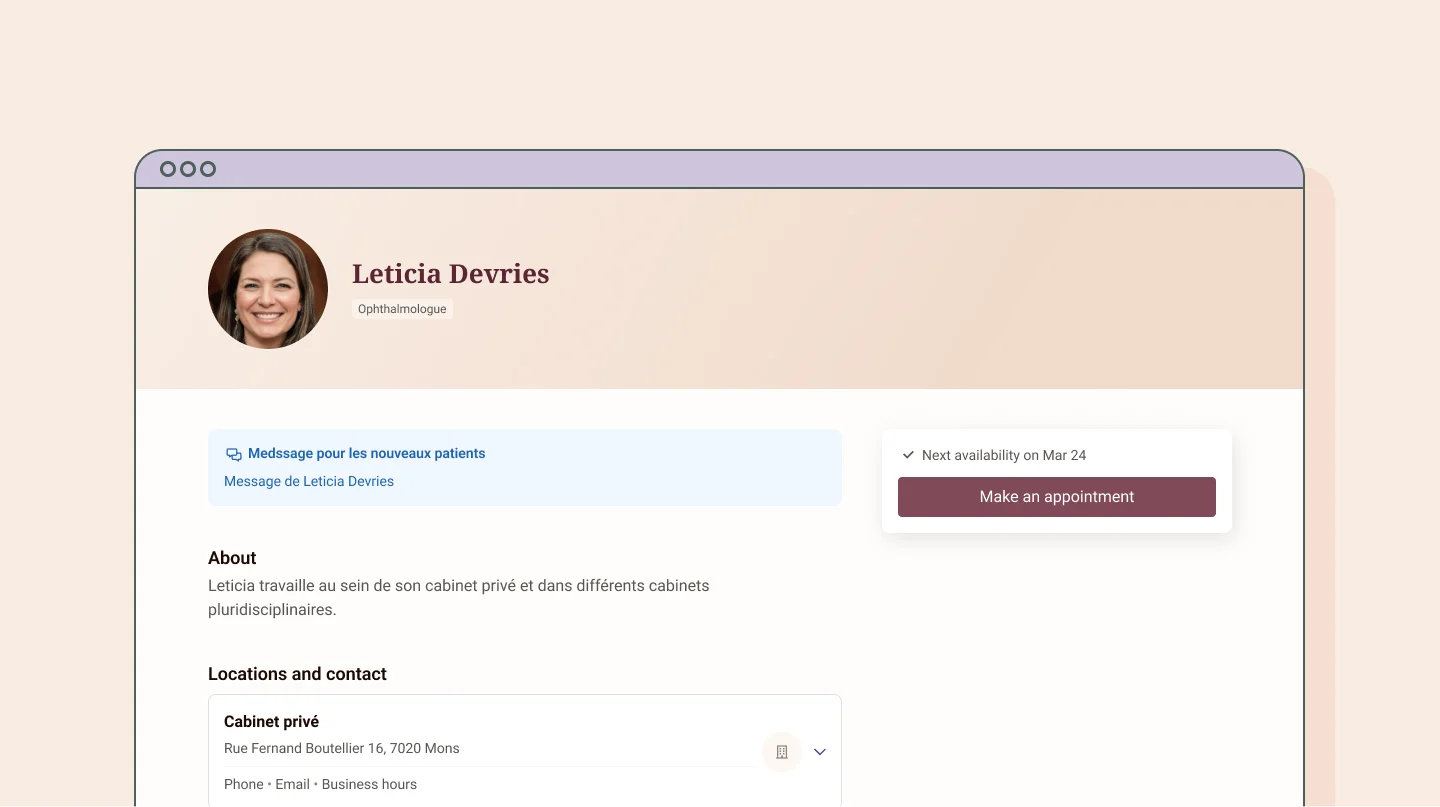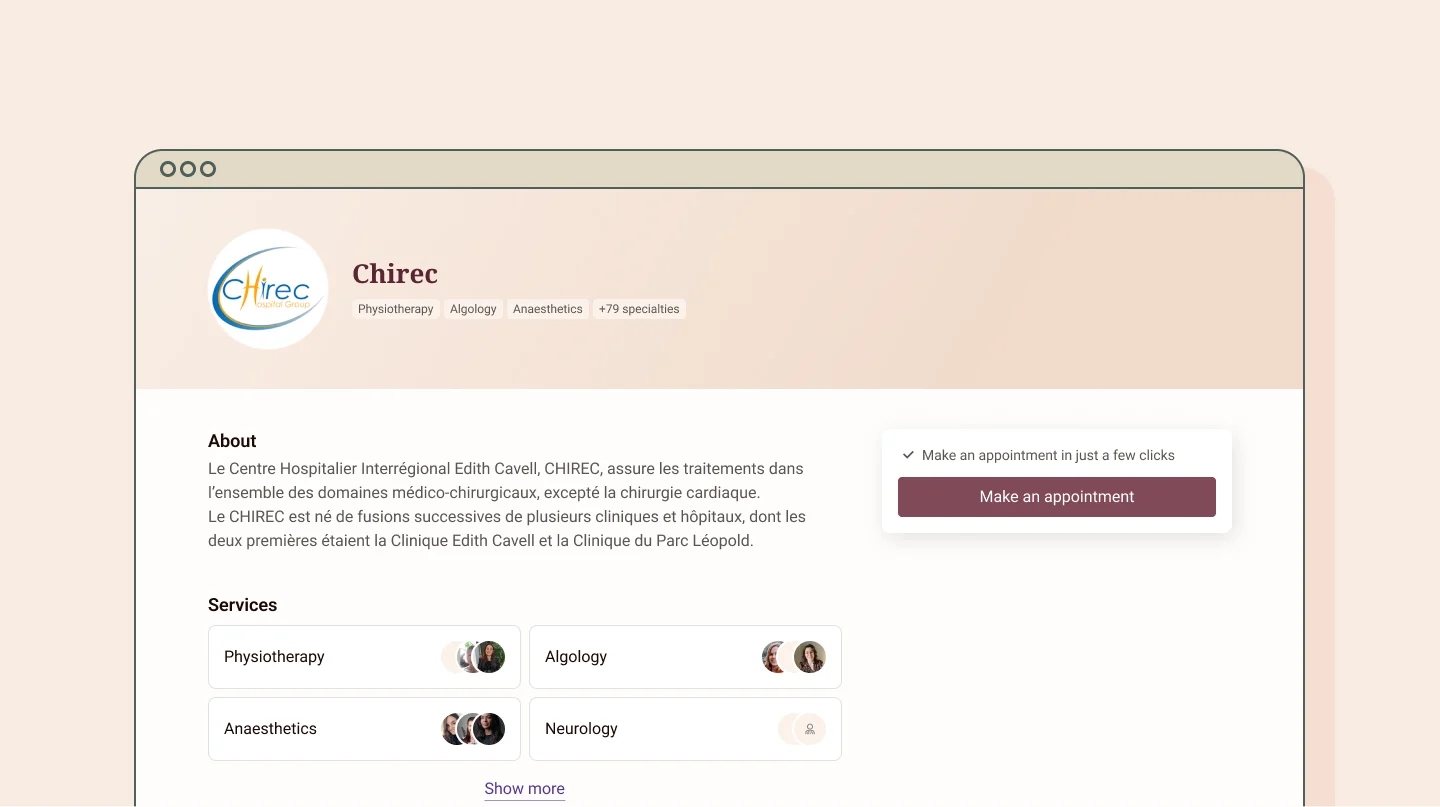 ✔ If you work with colleagues or support staff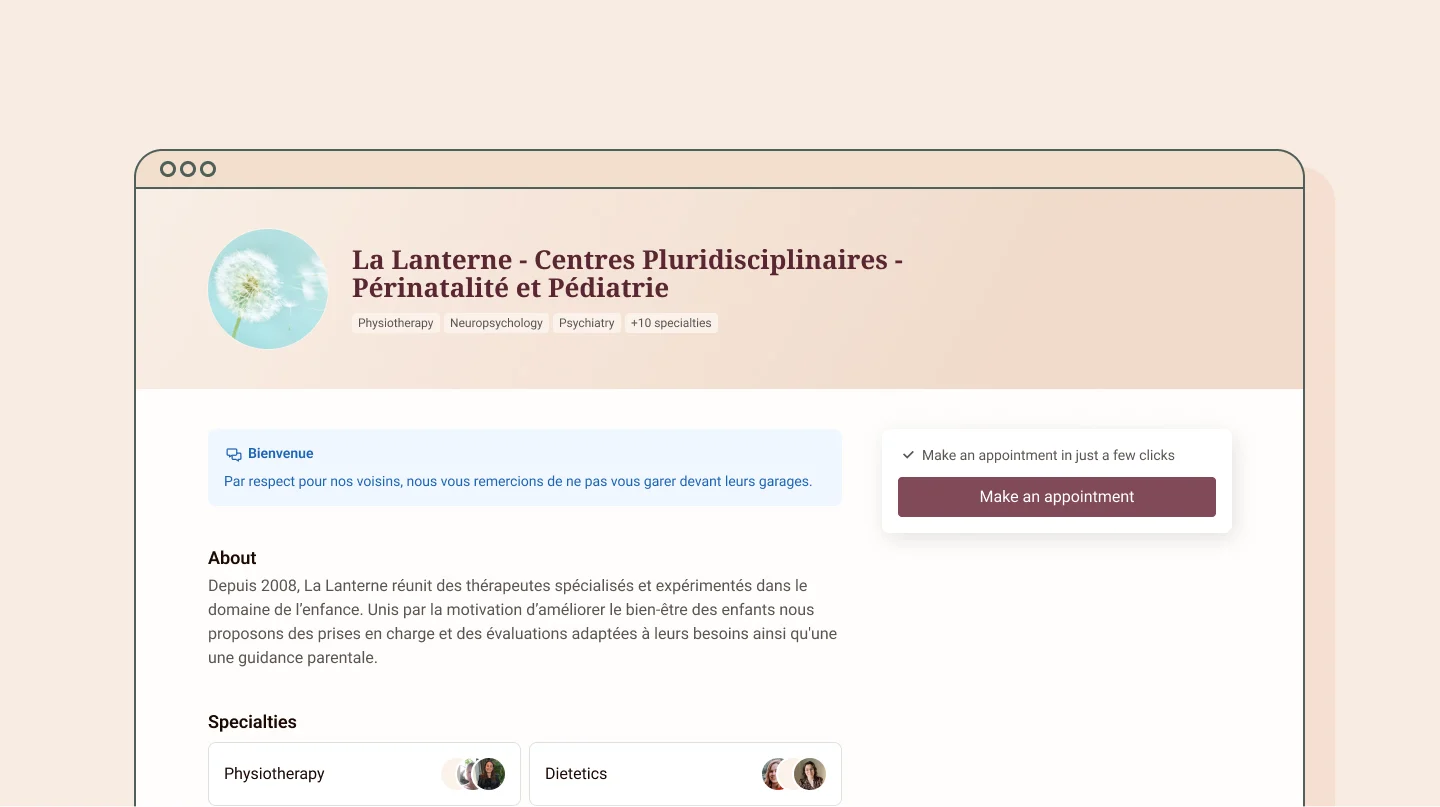 ✔ If you work on multiple sites

With Rosa, the data in your calendar is yours.
We don't play around: you're the owner of your data and your patients' data. Rosa is only there to provide you with tools to ease your life.
We never access your data without your consent.
Use your Rosa Profile to allow patients to book an appointment, on your own terms.
Be found on Google and rosa.be by existing and new patients.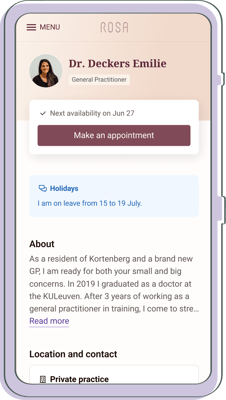 "My patients think the online booking option is really useful, they don't need to call me anymore

"