Organize and develop your group practice easily
Rosa offers solutions to enhance your healthcare organization and delight your patients for free.
Discover our calendar, online presence and appointment booking system.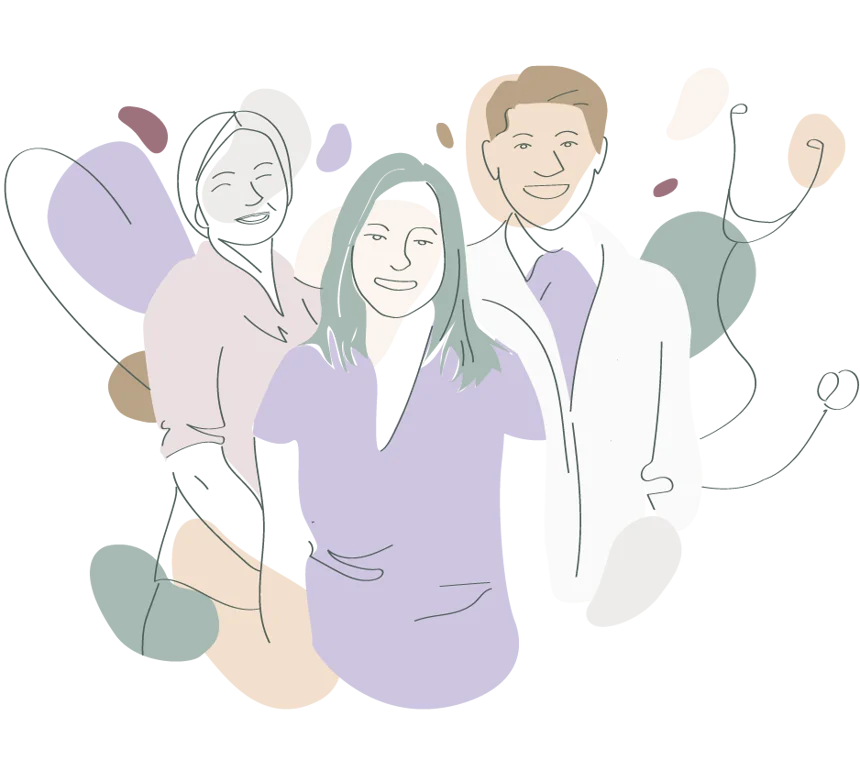 Rosa offers free solutions for group practice to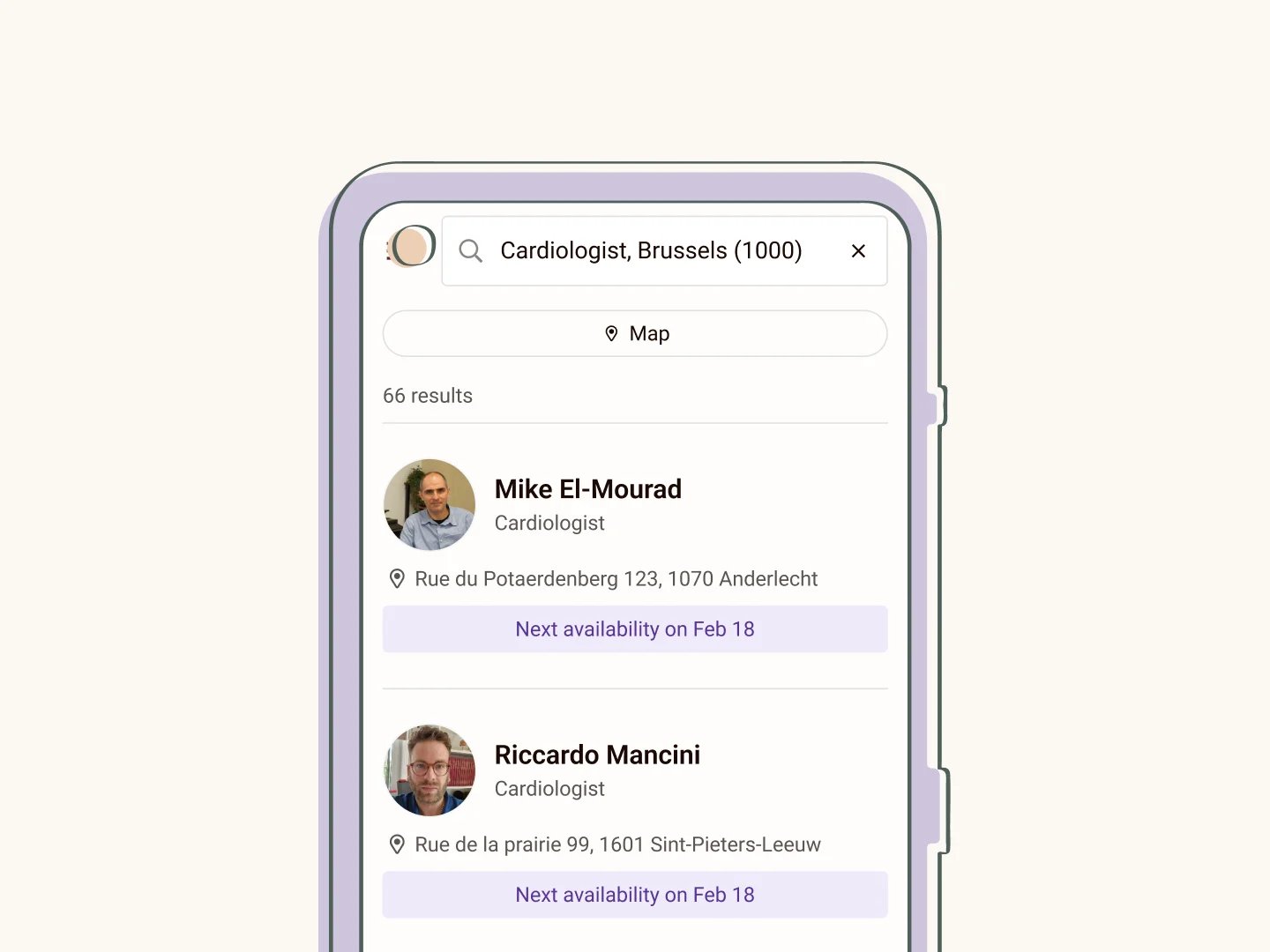 ✔ Improve your online visibility with your Rosa profile
✔ Be listed on Google and Rosa.be
✔ Be found by your existing patients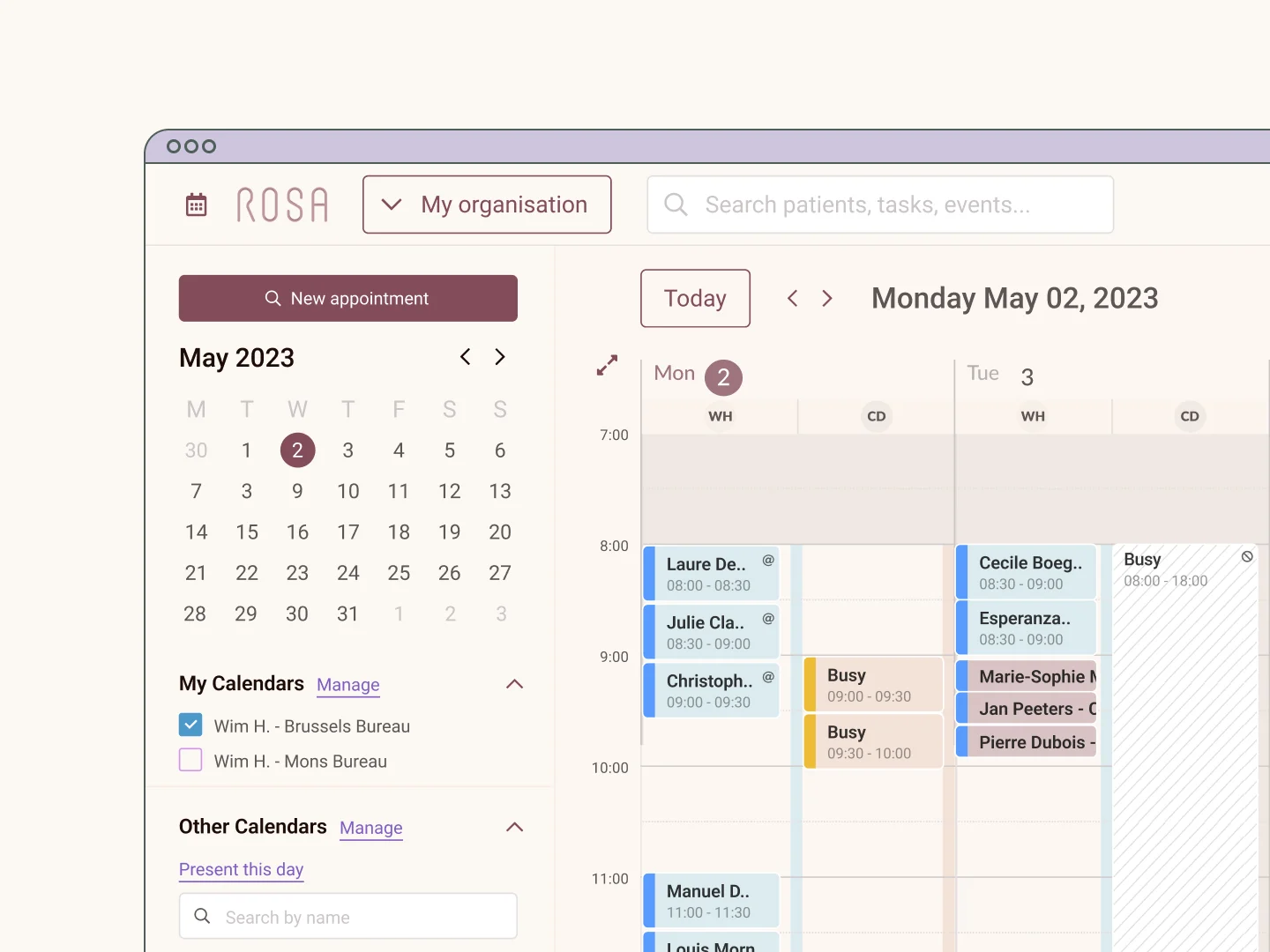 ✔ Manage your appointments easily with Rosa Calendar
✔ Get booked online by your existing and new patients
✔ Avoid no-shows with automatic reminders
More details on our free services
Adapt Rosa calendar to your way of working
Whether you work with a central support staff, or every health professional on its own, you can adapt Rosa using specific features.
Set up common information about the practice and decide to let each health professional only access their own calendar or the full team's calendars.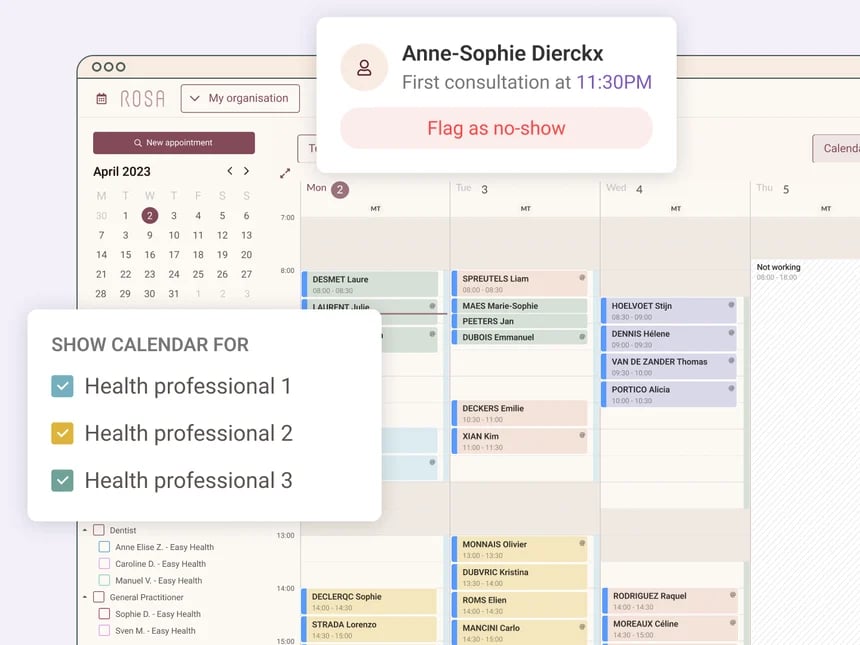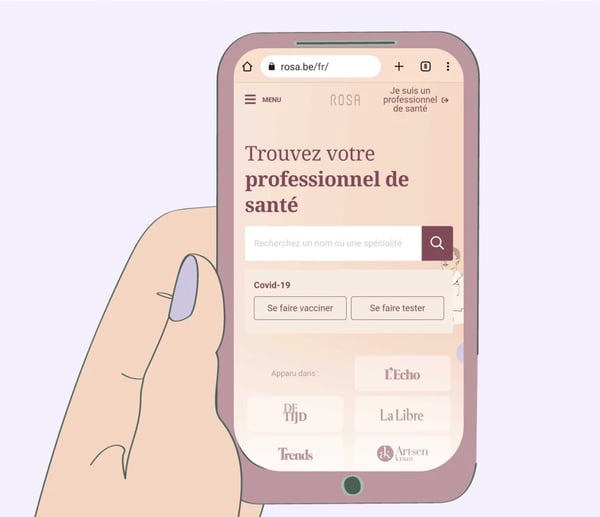 Get your practitioners booked by new patients
By adding your healthcare team, their profiles and their availabilities on Rosa.be, we help you to be found by more patients.
Patients searching for a specialty in your region will find your team on search engines' results, as well as on Rosa.be
How does it work if I already have a website?
That's fine! Here is how other group practices do it:
▭ Button on your website
Some centers integrate a "Book a consultation" button on their website that redirects to the practice's Rosa Profile for appointment booking.
♡ Free website
Some centers use Rosa Profile as their free website, as it includes all relevant information on how and where you practice and allows online booking.
Get started quickly and easily with the help of our team
At Rosa, a full team of sales, customer success and support is dedicated to our group practice users. We're here to help you transition easily, migrate your data, train your team to use the tools and answer all your question.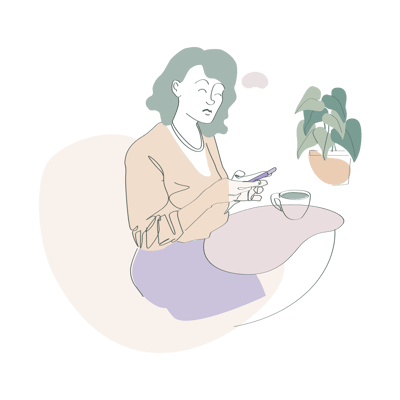 Get in touch with our team
Find out more about what value Rosa will bring to your group practice.

Rosa works with the highest standards of data security and privacy
We take data security very seriously. To prove it, we've passed the ISO27001 certification, which assures secured data processes at Rosa. We are also strong advocates of privacy, data protection and the GDPR.
Visit our data security page for more information.